Portail Institutionnel / Version anglaise / Research
Research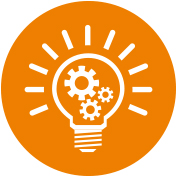 University Paris Nanterre is recognised throughout the world for the excellence of its research. Its research spans a wide range of disciplines, especially in social and human sciences. There are 41 research units (including 13 units which conduct research jointly with the CNRS Scientific Research Centre). In all, University Paris Nanterre has more than one thousand research professors and researchers.
The University also includes a
Laboratory of Excellence (LABEX)
project called "Pasts in the Present". Partners from universities and heritage institutions from across the world are involved in this initiative. The implementation of the university's research policy is based on PhD programmes of a very high level. There are six doctoral schools which every year prepare about 1,500 doctoral students. There are many partnership agreements for joint doctoral programmes with foreign universities and more than 200 doctoral theses are defended every year. A professional mobility programme supports young doctoral students in achieving their career aims. There is also a wide range of partnerships with public institutions (Ministries, research organisations, local government bodies) and other socio-economic players (firms, associations, schools, hospitals, museums, and the Social Economy and Solidarity sector). Every year approximately 100 joint research partnerships and a high number of agreements are signed with firms, associations and local government bodies. In addition, there are many ongoing collaborative research programmes with European and international partners. University Paris Nanterre actively participates in the economic growth efforts in France by taking part in the work of Innovation Clusters such as Finance Innovation, Cap Digital, Systematic and Astech.
The Department of Research and Doctoral Studies (DRED) works closely with the Vice President in charge of Research and the President of the Doctoral Unit on matters related to PhD programmes. The aim of the Department of Research and Doctoral Studies is two-fold: to inform, guide and support research professors and doctoral students in relation to administrative and contractual formalities; and to promote the research activity of University Paris Nanterre. Targeted initiatives are undertaken by the DRED with respect to the application of research results, supporting researchers in their submissions for domestic and international projects, and for the dissemination of scientific knowledge. The
Presses Universitaires of the University
(a multi-format publishing house) also provides support for the dissemination and promotion of the work conducted by researchers from the University.
Updated on 10 septembre 2019
Department of Research and Doctoral Studies website