Portail Institutionnel / Version anglaise / Practical Information / Student Canteen
Student Canteen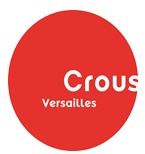 From 8 am to 9 pm, you are never more than 4 minutes away from one of our student restaurant facilities on the Nanterre campus!

Full and balanced meals are available at the Student Canteen during the day and evening at a very reasonable price.
With proof of student status, the price of a meal during the 2015-2016 academic year is €3.25.
The Student canteen (
open 11.30 am to 2 .00 pm weekdays
// 1 University Alley) serves a wide range of appetizing meals:

Traditional French dishes

Fish

Grilled meats

Pizzas

Pasta

Foreign dishes

Vegetarian dishes (on Wednesdays)
The Student canteen is firmly committed to a socially-responsible and eco-friendly policy
:
•
Recycling, treatment of bio-degradable waste and reducing food waste
: The canteen recycles its biodegradable waste and transforms it into biogas with the assistance of an outside firm. To ensure the continued success of this recycling activity, we need your cooperation in separating paper/plastic waste from biodegradable waste on your meal trays.
•
Awareness-raising campaigns
: The Student Canteen regularly hosts and organises awareness-raising events such as the "National Taste Week".
•
Special facilities for the mobility-impaired in the Garden.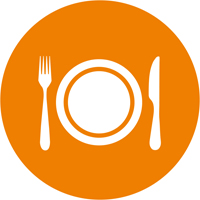 Other CROUS food facilities :

"Made in Crous" burger and asiatic food trucks
11.30 am to 2.00 pm weekdays // in front of the DD building
• Burgers & fries (homemade)
• Kebabs
• Homemade desserts

Espace Gourmand
11.45 am to 2.00 pm weekdays // on the ground floor of the Student canteen
• Quality food in French bistro setting
• No reservations required

La Terrasse
11.00 am to 2.30 pm weekdays // 8 allée de l'université
• Asian specialties
• Grilled meats, tarts & salads

AnK
8.00 am to 5.00 pm weekdays // on the ground floor of the DD building
• Large salads, sandwiches, paninis, French pastries, pies, hot drinks, pressed fruit juices

Sandwicherie 1
8.30 am to 6.00 pm weekdays // on the ground floor of the F building
• Sandwiches, paninis, French pastries, pies, hot drinks, fresh pressed fruit juices

Sandwicherie 2
8.00 am to 3.00 pm weekdays
• Pizza, vegetable soups, pasta take away boxes, kebabs, mixed salads, pressed fruit juices

La Croissanterie
8.30 am to 3.00 pm weekdays // on the ground floor of the G building
• Wraps, sandwiches, paninis, French pastries, pies, hot drinks, fresh pressed fruit juices

La B.U.
8.30 am to 3.30 pm weekdays // 10.00 am to 4.00 pm Saturdays // on the ground floor of the university library
• Hot ciabattas, sandwiches, French pastries, pies, hot drinks

Tex-Mex Saloon
11.30 am to 2.30 pm weekdays // on the first floor of the student canteen
• Tortilla specialties
• Krous Fried Chicken

Millenium Coffee
8.00 am to 21.00 pm weekdays // on the ground floor of the student canteen
• Bagels & club sandwiches, bruschetta, sandwiches, cheesecake & tasty afternoon beverages
Updated on 14 septembre 2017