Portail Institutionnel / Version anglaise / Practical Information / University Residence Halls
University Residence Halls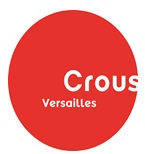 Student housing is possible in different university residence halls.
Check the Versailles area CROUS web site for complete details:
www.crous-versailles.fr
.
University Residence Hall in Nanterre
Located on the Nanterre campus and managed by the CROUS (Student Services Centre).
Student housing applications
They are accepted online only (
www.etudiant.gouv.fr
) between 15 January and 31 May for the following academic year.
Available student housing:
- 720 rooms
- 374 studios
- 23 large studios
- 9 units for autonomous disabled students
- 17 automated units for severely disabled students
A student housing badge is required to enter the residence hall. All studios have a kitchenette and an individual shower.
Cost:
Prices range from €239.60 to €461.70 (charges included).
Updated on 14 septembre 2017
Opening hours of reception desk
Hall du pavillon AB
• Monday, Thursday and Friday: 9.00 am to 4.00 pm
• Tuesday: 9.00 am to 7.30 pm
• Wednesday: 9.00 to 12h00/1.00 to 4.00 pm (information desk only)